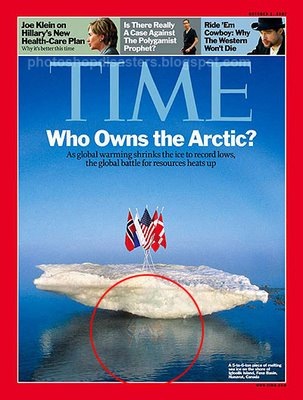 Photoshop Disasters is one of my favourite new blogs. It highlights terrible uses of photoshop in the media. What is surprising is just how many of the posts are from high profile campaigns who should have the money and skill to avoid these disasters. Here are a couple of my favourites.
First from time magazine who really should know better.
Hint: should you really be able to see the flags in the reflection?
Does Beyonce really have four arms?