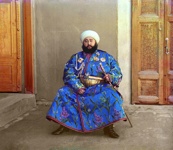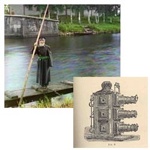 Long before colour emulsion was available Prokudin-Gorskii used colour filters with black and white glass plates to create vivid colour images. These images could be shown using a three colour lantern, something like this.
he US Library of Congress has an exhibition of his work using digital techniques to reassemble the individual red green and blue slides into vivid photographs. You can see many of the remarkable images on their website:
http://www.loc.gov/exhibits/empire/
The images are a fascinating insight into imperial Russia prior to the Russian revolution.