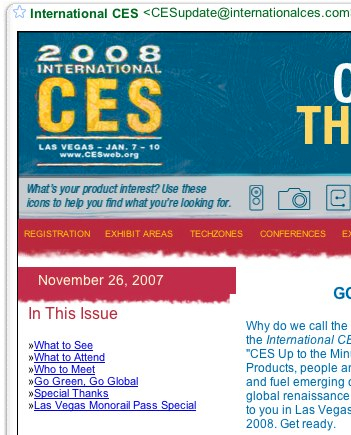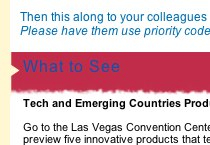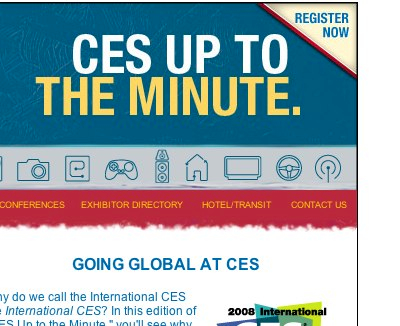 This is a screenshot of the email I just received from CES. The logo looks terrible there are all sorts of design element disasters. In places it looks like a poor scan of a print out. See the strange blue grey lines above the Registration link. The box with the date in extends past the odd paper tear below it. The navigation bar and date banner are very similar but not quite the same colour.
You would have thou
In this case the colour of the text on the banner makes it almost unreadable the indent on the left doesn't align with the text.
The torn paper look throughout is blurry and a bizarre design choice for a technology event and the final irony is that the tag line is UP TO THE MINUTE, unfortunately this mailshot looks like it was designed in 1996.